RICHARD CHEESE PRESENTS...
JOHNNY ALOHA "LAVAPALOOZA" CD
HAWAIIAN-STYLE TIKI MUSIC VERSIONS OF ROCK AND RAP HITS
---

Richard Cheese brings you an exciting all-new lounge music experience, "JOHNNY ALOHA: LAVAPALOOZA". Waikiki's lazy laid-back lounge singer Johnny Aloha performs tiki-style Hawaiian music versions of popular rock and rap songs. Imagine Don Ho singing Weezer and you've got the picture.

EXOTIC NEW 15-TRACK ALBUM ON SALE NOW!

---
JOHNNY ALOHA "LAVAPALOOZA" ALBUM
TRACK LIST
01 VACATION (originally by The Go-Go's)
02 CALIFORNIA GURLS (originally by Katy Perry)
03 PARADISE CITY (originally by Guns 'N' Roses)
04 STEWARDESS ANNOUNCEMENT (enjoy your flight!)
05 GANGSTA'S PARADISE (originally by Coolio)
06 LAST RESORT (originally by Papa Roach)
07 ROCK LOBSTER (originally by The B-52's)
08 CLINT EASTWOOD (originally by Gorillaz)
09 DRINK TO HAWAII (original song by Johnny Aloha)
10 THONG SONG (originally by Cisqo)
11 CRUEL SUMMER (originally by Bananarama)
12 POCKETFUL OF SUNSHINE (originally by Natasha Bedingfield)
13 ALMOST PARADISE (originally by Mike Reno & Ann Wilson)
14 SUMMERTIME (originally by Will Smith)
15 ISLAND IN THE SUN (originally by Weezer)

JOHNNY ALOHA "LAVAPALOOZA" ALBUM

Produced by Richard Cheese, starring Johnny Aloha

and special guest performances by:

COREY TAYLOR (SLIPKNOT)
GREG SARDINHA
TAIMANE GARDNER
OLENA HEU
JEREMY "JW" WAKEFIELD
PSYCHO MIKE (LOVELINE)
SHAWN PIMENTAL
CORY OLIVEROS
SAGE GUYTON
JOSHUA PATH
LISA ARCH
and
RICHARD CHEESE

► Listen to a preview of the album:Johnny Aloha "Lavapalooza" Preview MP3
---
---
---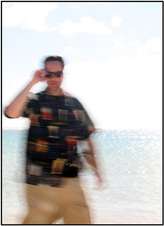 Richard Cheese brings you an exciting all-new lounge music experience, "JOHNNY ALOHA: LAVAPALOOZA".

Waikiki's lazy laid-back lounge singer Johnny Aloha performs tiki-style Hawaiian music versions of popular rock and rap songs. Imagine Don Ho singing Weezer and you've got the picture.

His debut CD, "LAVAPALOOZA," which was produced by Richard Cheese, was released independently by Coverage Records in October 2010, and is now on sale exclusively here at johnnyaloha.com.

"I discovered Johnny Aloha in Honolulu, he was performing in a resort cocktail bar," says producer Richard Cheese. "He's a great singer. In fact, he is so good, he sounds a lot like me."
---
The "Lavapalooza" album includes tiki/exotica/Hawaiian music arrangements of hits including "Paradise City," "Cruel Summer," "Gangsta's Paradise," "Island In The Sun," "Thong Song," "Pocketful Of Sunshine," and "Last Resort." Plus, listen for a special celebrity duet with slipknot singer Corey Taylor and Richard Cheese on the song "Almost Paradise," and guest cameos from famous Hawaiian entertainers, like ukulele prodigy Taimane Gardner, lapsteel master Greg Sardinha, and local vocalists Shawn Pimental, Cory Oliveros, and Olena Heu.

The CD cover artwork was done by SHAG, and the CD also includes a full-color 12-page booklet inside!

From his headlining gigs at Honolulu hotels to his surprise performances at Tiki Bars around the world, Johnny Aloha has become famous for his casual crooning, his stylish Hawaiian shirts, and his perpetual pursuit of the perfect pina colada.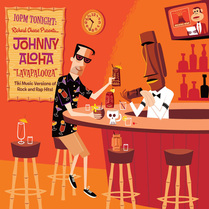 ► Buy the limited-edition Johnny Aloha "Lavapalooza" CD or digital album download:johnnyaloha.bandcamp.com iTunes
Johnny Aloha Souvenirs and T-Shirts available soon!
---
---



ALSO AVAILABLE:
EXCLUSIVE ALBUM JACKET ARTWORK PRINT
BY THE ARTIST SHAG!
---
JOHNNY ALOHA "LAVAPALOOZA" ALBUM LINER NOTES by RICHARD CHEESE
FROM THE DESK OF RICHARD CHEESE

Aloha--

It was a warm summer night, lit by a half-full moon, serenaded by a carefree tide, caressed by a gentle breeze of fragrant pineapple, hibiscus, and suntan oil. I had just landed at HNL, rented a top-down U-Drive, and was cruising along Ala Moana, to once again visit my one true love: Waikiki.

Waikiki is the heart of my Hawaii. Beneath its cosmopolitan skyline of towering hotels, revolving restaurants, and pritchardia beccariana, you will find three miles of sparkling white sand, edged in blue, dotted with umbrellas and towels and surfboards and reveries. Nearby are quaintly named local streets and marketplaces, bustling with gift shops, dining lanais, and an astonishing number of Japanese tourists. "World Famous Waikiki Beach" is bookended on the East by dramatic Diamond Head, and, on the West, by a "tropic port," where a certain "fateful trip" began so so many years ago.

And so, too, was my trip to be a fateful one, for it was on that special Honolulu eve that I first experienced the music, the mystery, the mahalo, of Johnny Aloha.

I had already visited a lucky seven of my favorite Kalakaua eateries and lobby lounges to enjoy some fine food, some even finer tropical drinks, and a Smorgie's of talented local musicians, when, around 11, just a few steps from the ever mysterious Ala Wai, I stumbled into the glint of a flickering wall torch as it worked the beacon shift for a nameless bamboo doorway. I peered inside: Koa. Thatch. Bottles. Blowfish.

A waitress giggled me to a corner table. It was dark, save for the glow from paper lanterns and the sterno of a pu-pu platter adjacent. The sounds around were typical for a tiki bar: the clinks of drinks, a 20-watt lobby waterfall, a rustle of lei, a splash of rum.

But above the noise, beyond the bottles, and past the beef cho-cho was the sudden unexpected strum of a cheery ukulele ... a relaxed bongo tempo ... a hypnotic lush of steel guitar ... a swell of familiar melody ... and a voice like a swaying palm frond.

He wore a black rayon shirt covered with colorful pictures of cocktails, a pair of dark Ray-Bans, and a five o'clock shadow from six five o'clocks ago. His right hand held a pineapple chunk on a swizzle stick; his left gripped a glass of exotic liquid refreshment that glowed like the Tsar Bomba.

The singer sang from a tan rattan chair, surrounded by a band of three or four of the most beautiful girls I had ever seen holding musical instruments. But it wasn't just music that flowed and ebbed from that frangipani'd stage; it was Hawaiian history.

Yes, the songs were about the sand, the sea, the sunshine, the paradise. But this Hawaiian Idol wasn't crooning the traditional catalog of hula hits from the Kodak show. Nay, these were new tunes I had never heard performed by a tiki band. But wait. Were they really new? Hadn't I heard that lyric somewhere? And then it hit me like a coconut to Jonas Grumby's head.

Later that night, after the show, Johnny shared a booth with me, the girls, a Scorpion Bowl, and a story from his childhood in Oahu. It seems that one day, he had discovered, in a trunk on a ship at a pier by a bay, an old strongbox full of vintage Hawaiian sheet music. These were original songs written in the early twenties and thirties, when records still spun at 78, Bing was a Crosby, and a ".wav" was something Duke Kahanamoku surfed on. But Johnny couldn't read sheet music, so he tossed the papers into a desk drawer and they were soon forgotten.

Years later, at a 1981 yard sale, the stack of sheet music was sold to some musicians vacationing from California. Their names? Axl. Rivers. Jacoby. Coolio. Belinda.

You get what happened next. These entertainers and others took those old Hawaiian melodies and turned them into Mainland rock and rap songs. We know these popular numbers today: "Paradise City," "Island In The Sun," "Last Resort," "Gangsta's Paradise," "Vacation," etcetera. But before they were hits in the states, they belonged to Hawaii.

Alas, luau land has been getting the short end of the puloulou like this ever since Haole shipped in. Sure, Elvis and Greg Brady gave tourism a boost, but that's just the tip of the volcano. A cultural "annexation" has been going on for a lot longer than a three hour tour, a three hour tour; just ask your neighbor's puka shelled rec room, or that faux polynesian nightspot down the street. Paradise, lost?

So, a few years ago, when Johnny learned what had been done to those old Hawaiian songs, he wasn't going to stand for it. That's when he bought the rattan chair.

Now today, Johnny has taken back those old songs, and on this "Lavapalooza" album — produced by yours truly — he has restored them to their original arrangements, with authentic Hawaiian instruments, musicians, and vocalists. Once lost, now found, these enchanting, elegant songs, like "Rock Lobster" and "Thong Song," are home again, and for the first time, the world will hear them the way they were intended to be performed: with Aloha.

Perhaps we can taste a jigger of irony in that Blue Hawaii now. The "South Sandwich Isles" are still a prize in the new century, but this time, Hawaii has conquered us. Everyone in the world worships and longs to be in Hawaii; we admire and respect the dignity, endurance, and inspiration of its kind people, its scenic scenery, and its noble songs. We are her willing captives — but she rescues us, too, and teaches us the lyrics of grace, serenity, and love. A "State of Aloha" indeed; that is the message in Johnny's bottle.

And so, as the sun sets lazily into the Pacific, and a potent libation washes away our cares, we put the past behind us, climb aboard a hammock, and make our escape to the 808. The ocean whispers, "let the music heal our hearts." Remember . . . we're on vacation, all of us, together in the same boat. Johnny Aloha is on stage, the bar is open, all is forgiven. Goodnight, little buddy.

—Richard Cheese, October 2010





Johnny Aloha's second album "Volcanic Rock" will arrive in 2018.





JOHNNY ALOHA
® "JOHNNY ALOHA" IS A REGISTERED U.S. TRADEMARK #85081736.
(C) Copyright 1994-2018 Johnny Aloha / Coverage Records / World Art Supply.
All rights reserved. Unauthorized use, duplication, performance, or other copyright/trademark infringement is
a violation of applicable laws, and violators will be prosecuted to the fullest extent of the law.
www.johnnyaloha.com

​